Bolton Historical Society is a non-profit charitable organization founded in 1962, in Bolton, Massachusetts, USA, to stimulate and perpetuate an active interest in Bolton history, to disseminate information, and conduct research on subjects pertaining to the Town of Bolton and its residents. We serve as the permanent collective memory of our community.

Board of Directors:

Tim Fiehler, President
Alice Coggeshall, Treasurer
Mary Ciummo, Secretary

Board Members:
Cia Ochsenbein, Diane Swenson, and Janine Zagel

Bolton Historical Society is not affiliated with the Bolton Historical Commission in any way.


​
The Declaration of Independence in Bolton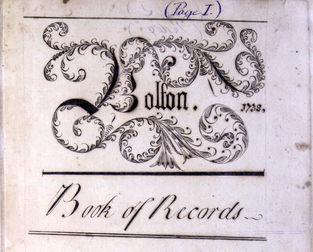 ​



Bolton celebrates the 240th anniversary of the signing of the Declaration of Independence by displaying the town clerk's recording of this historic document.
Our entry in Freedom's Way Hidden Treasures 2016 is the Town Record Book which
will be on display at the Bolton Public Library, 738 Main Street.
May 17 through May 21
10:00 a.m. — 8:00 p.m. Tues., Wed., Thurs.
10:00 a.m. — 5:00 p.m. Friday
10:00 a.m. — 2:00 p.m. Saturday
For more information, contact the Bolton Historical Society
at 978 779-6392 or mary@boltonhistoricalsociety.org.
Visit us at Boltonhistoricalsociety.org and on Facebook.


---