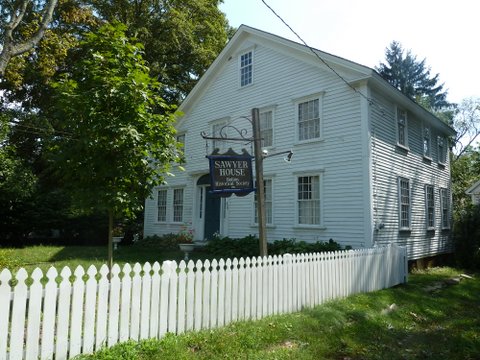 Some citizens put together a book on Bolton history that was published on the 200th birthday of the Town in 1938. Many of the people who collaborated on writing and researching the book, and other citizens interested in history, continued to get together after the publication. They met at the Historical room of the Whitney Memorial Library. A small collection of donated items relating to the history of the Town and its people accumulated. The group formally incorporated as the Bolton Historical Society in 1962. In 1988, Esther Whitcomb published her definitive history of the Town, "About Bolton", which coincided with the Town's 250th birthday.

Mrs. Florence Sawyer, a charter member of the Society, deeded her home to the society in 1970. The Bolton Historical Society has been physically located in this building since that time. Charles Rich, a former owner of the house, purchased the Ballroom wing of the famous Holman Inn in 1874, and moved it east down the Great Road where it became the nucleus of a small two over two home for him and his family. The large barn and the blacksmith shop behind the house, as well as other wings were added by other owners over time. Florence and Perley Sawyer bought the house in 1931 and were the last private owners.

The Society holdings are many and varied, an example shown below of Dr. Oliver Everett's instrument box. The majority were acquired through the kindness of local donors and this continues to be the primary means of acquisition of new items. We have household items, tools, clothing, photographs, furniture, toys, personal memorabilia, and a wealth of other diverse objects. Over the years the sheer number of objects reached the size where it was impossible to know what was (and was not) present. A major cataloging project was launched in 2000, and is about 85% completed.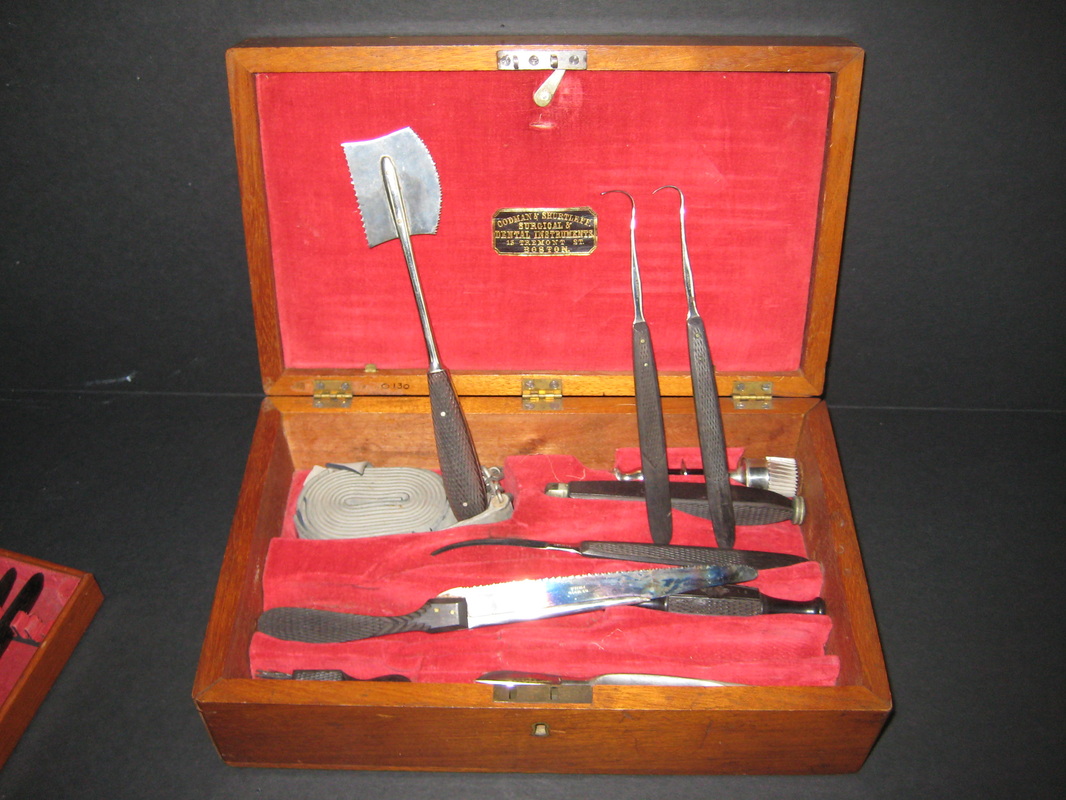 Medical and Dental Instrument Box of Dr. Levi Sawyer. He was born in Bolton, Massachusetts, in 1783, one of eleven children of Benjamin and Rebecca (Houghton) Sawyer. He served as an apprentice surgeon in the US Army. In his mature years he attended lectures at Harvard University.